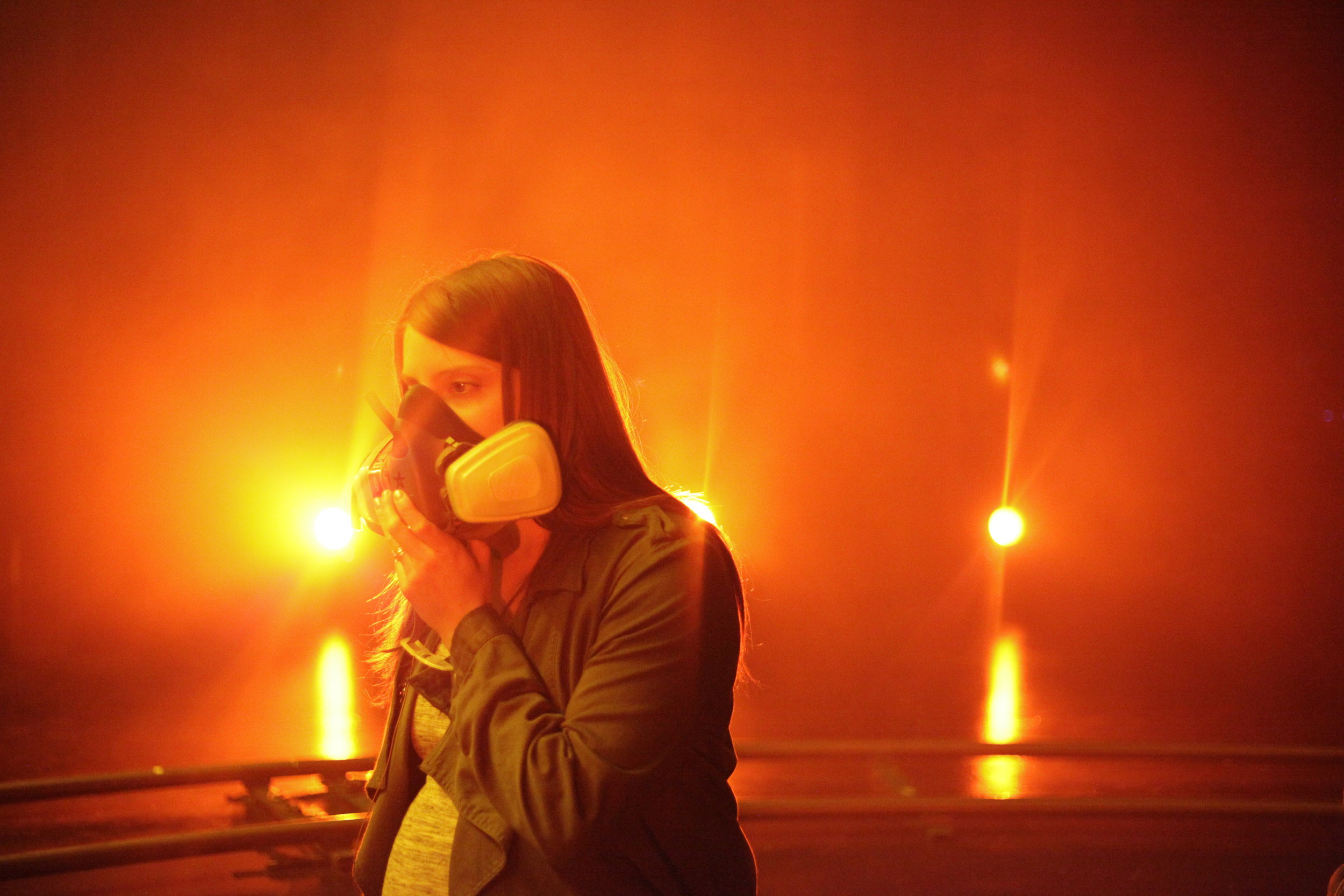 GROUP THERAPY
The members of Poor Dog Group met when they were eighteen years old, and have been making art together for more than a decade. Their newest work, Group Therapy, draws on 16 hours of audio recordings from the group's actual therapy with a licensed professional to probe the inner workings of long-term collaboration. It is a documentary performance centered on close-knit group of friends as they process their marriages, divorces, falling outs, alcoholism, the hustle of making art together, and above all, what it is like to endure.
Guided in part by the ground-breaking Journey into Self—the 1968 documentary film in which Carl Rogers conducts a session for 8 strangers as they "try to discover the secret of being together"—Group Therapy combines reenacted moments from Poor Dog Group's therapy with extemporaneous confrontations, chance operations and cinematic gestures. The combination results in an uncensored portrait of how individuals struggle to articulate and grapple with recurring behavioral patterns, ranging from the banal to traumatic.
By means of therapeutic methodologies from Carl Rogers, Fritz Perls and others, the members of PDG sit in a circle and delve into the most private details regarding inner relationships and sense of self. As artists in America we forge our work under the consistent sense of threat—of no longer being able to continue our practice due to desperate financial challenges and subsequent strained interpersonal dynamics. Group Therapy intimately reveals a collective crisis to elicit a conversation regarding the role of theater as an essential social encounter at the core of our communities. Our anxiety moves us beyond the stage, to questions of personal worth, entitlement, substance addiction, housing and job security, and debt. The ecstasy of Poor Dog Group's privilege to make theater is inherently deconstructed in what could be the ensembles final work.
Group Therapy was developed at The Center for the Art of Performance at UCLA. Group Therapy has received additional residency support from The Lower Manhattan Cultural Council, Headlands Center for the Arts and was further developed at the CalArts Center for New Performance. Group Therapy is produced in partnership with and managed by Los Angeles Performance Practice. Group Therapy is a project of Creative Capital.
GROUP THERAPY premiered in January 2018 at the Center for the Art of Performance at UCLA.
Directed by Jesse Bonnell
Scenic Design / Efren Delgadillo
Sound Design / Andrew Gilbert
Lighting Design / Christine Ferriter
Sound Engineering / Duncan Woodbury
Video Design / Keith Skretch and Efren Delgadillo
Costume Design / E.B. Brooks
Dramaturgy / Eleanor Skimin
FEATURING
Jonney Ahmanson
Jesse Bonnell
Brad Culver
Andrew Gilbert
Adam Haas Hunter
Jesse Saler
Cat Ventura Ahmanson
"It's a bit like being a voyeur to a momentous transition in the lives of others. Like watching a couple after they've decided to finally break up. Or sitting with a family after a funeral - not for the moments of devastating tears and sadness but after that in the moments when the air is still and the ghost of what had been there is still present. It's a world where a silent glance speaks a world of meaning."
"Being an artist in America is tough enough. Being an experimental theater artist in Los Angeles has to be crazy-making."
"The ensemble members, either reenacting group therapy scenes or commenting on them, reveal the wounds of being young, gifted and avant-garde in a society that prefers its culture prepackaged."